2019
Nightly California Sleigh Rides
December 7th, 8th & December 15th through December 31
Parade of Lights Cruise

December 13th & 14th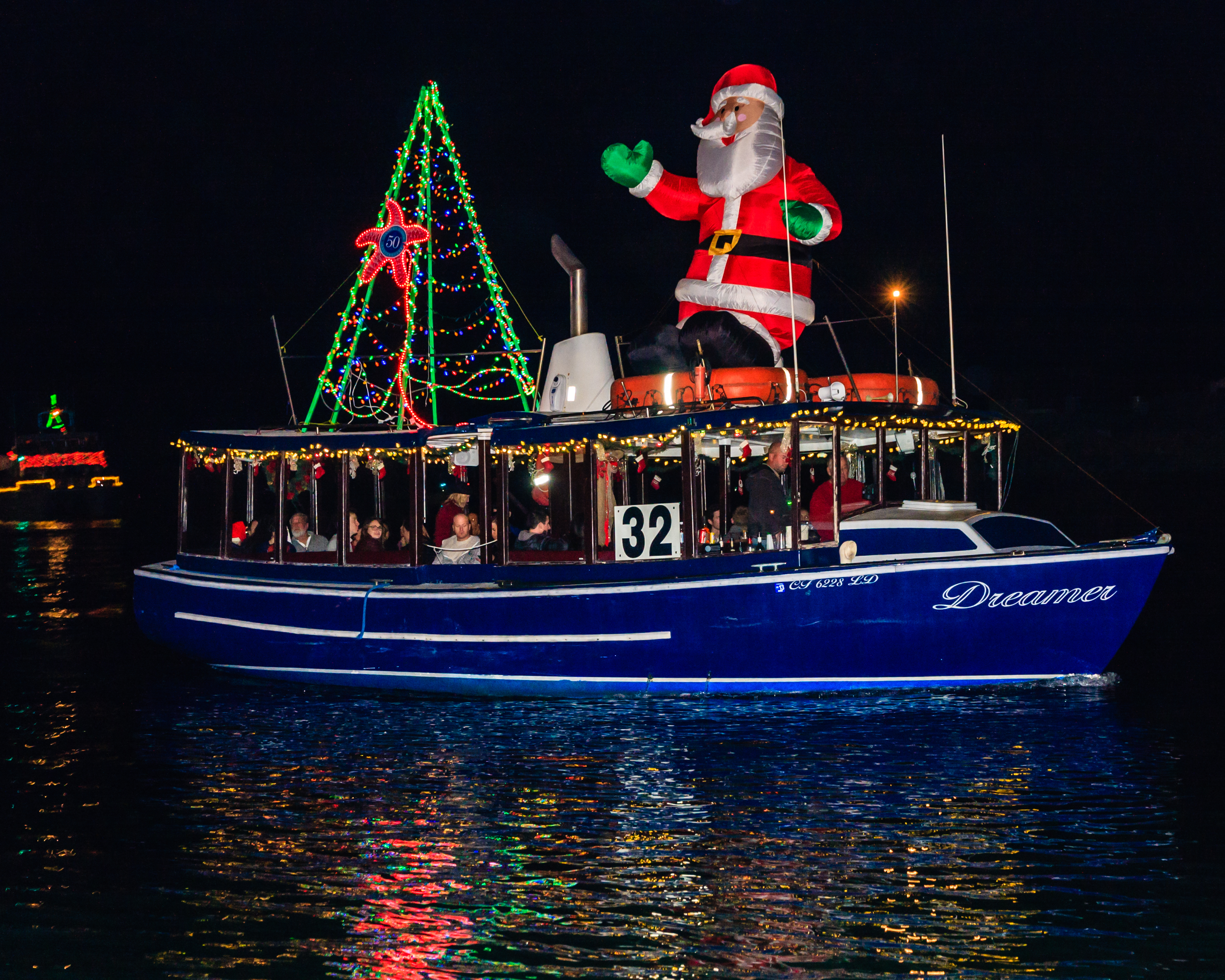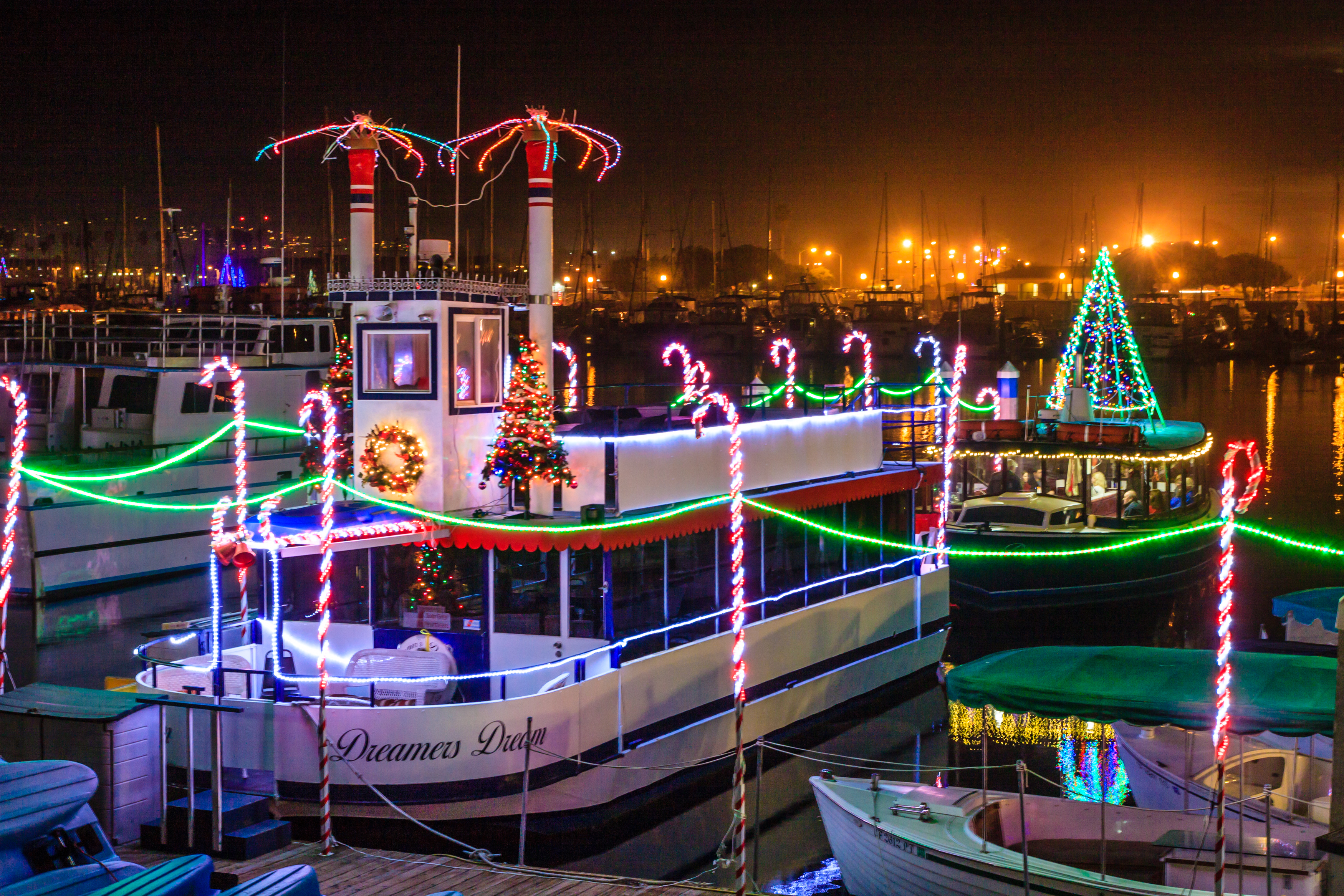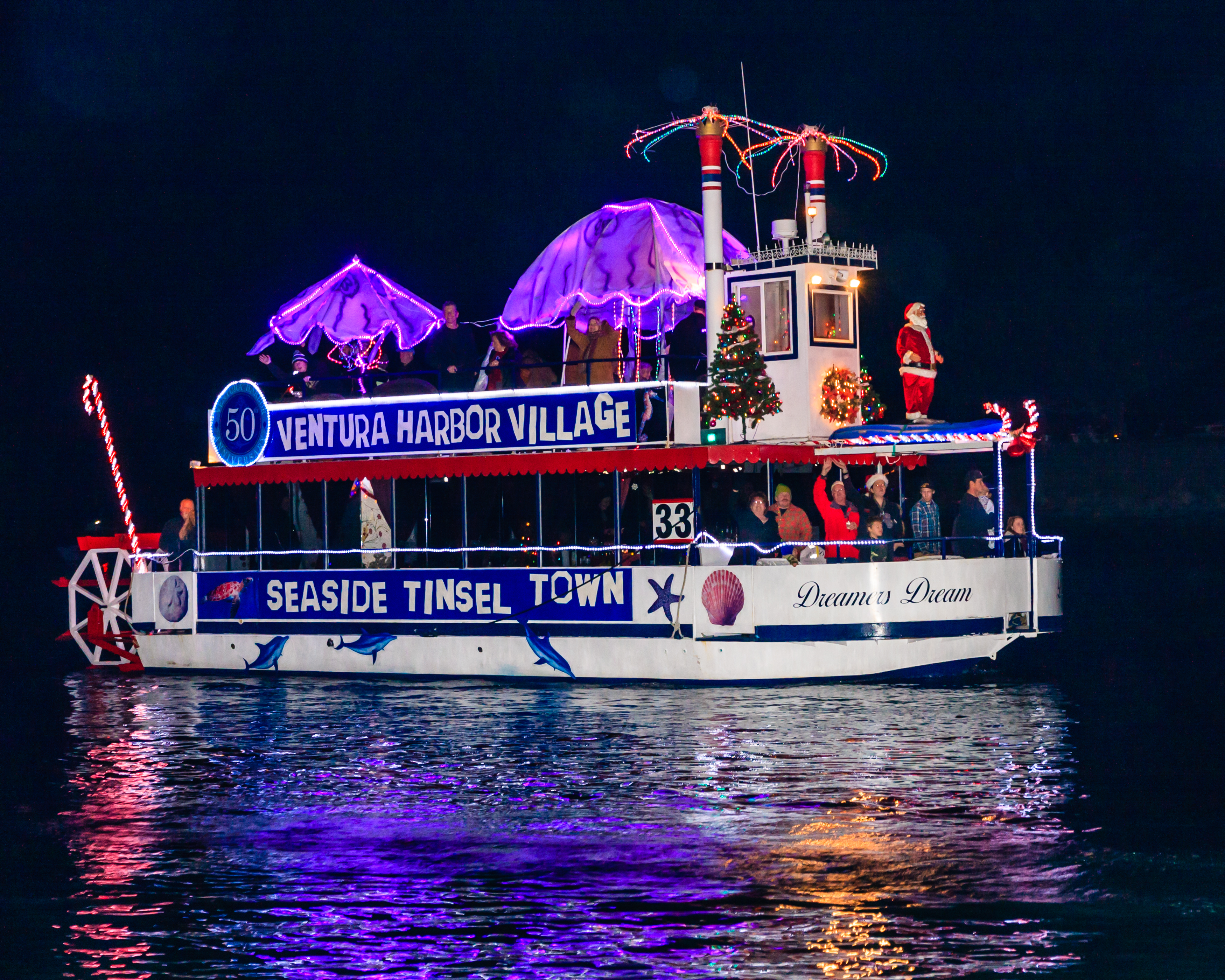 Photos
by Dan Harding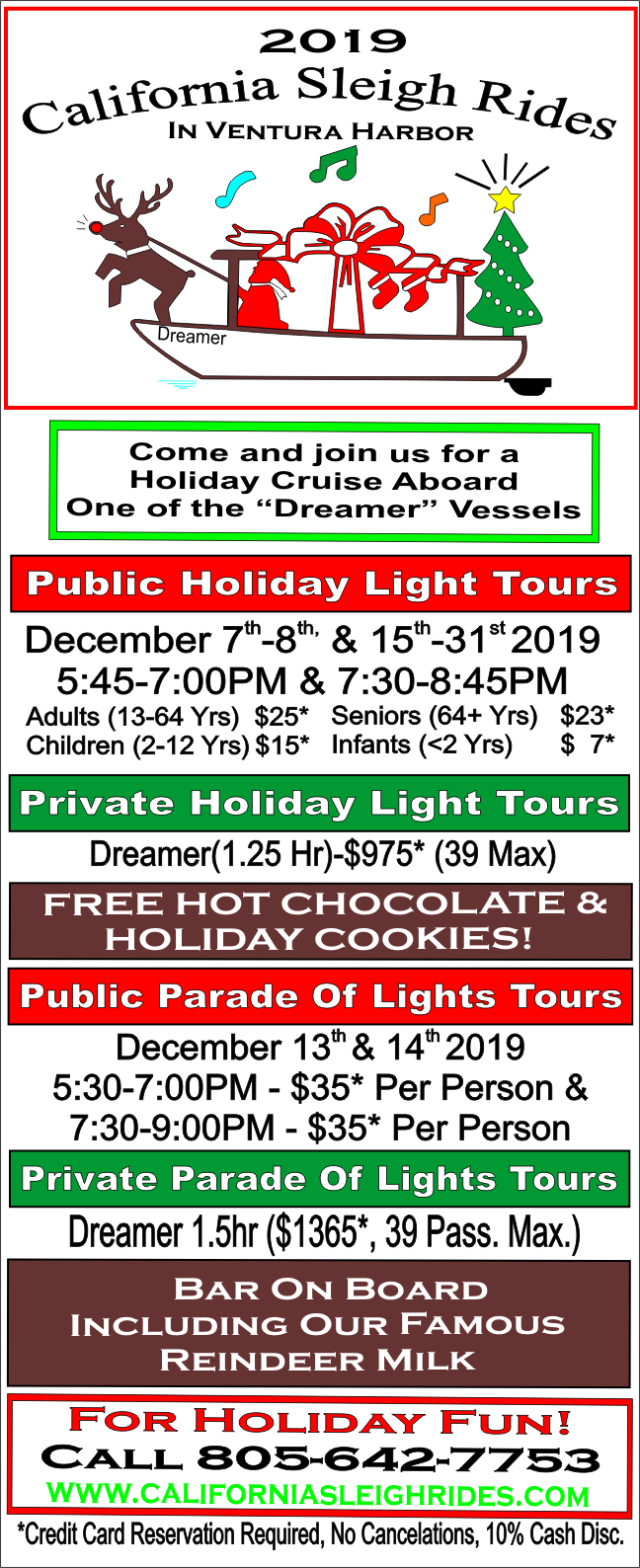 Due to space limitations,
once you make a reservation for one of our events,
there is a No Cancellation Policy.
Our vessels are fully enclosed and we go out rain or shine.
If you miss the boat, cancel, decrease the number
of reserved passengers or do not arrive for your scheduled event;
your credit card will be charged
for the full amount for which the reservation was made.